We've seen a recent swell of new players inquiring about how to get started with the Transformers TCG! Online and in-person, we're getting the question: how can we get started with the game? And we're here to help! Four starter decks specifically tailored for beginners await in this article! Each starter deck should be relatively easy to construct. Additionally, we're supplying options for replacement cards. We're also not including any cards from community sets – though they're easy to include. Let's get into the decks and prepare for battle!
Good for beginners! Bad for competition!
These are starter decks at their core. Each deck is comprised of easy-to-obtain cards, with simple mechanics to learn. Likely, as a new player gets more familiar with each deck, they'll find ways to improve them. This is by design, and players should not expect competitive decks. These are best played against decks of a starter nature in order to maximize enjoyment and learning.
Where to get cards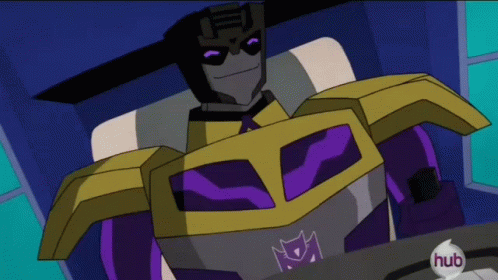 Let's get to the obvious question – how do I pick up cards? If you don't have a friend that's currently playing the game to pass cards to you, there are low-cost options. First, many online outlets offer discount pricing for sealed Transformers TCG product. Here's a few places to shop:
Additionally, singles for the Transformers TCG are currently at bargain basement prices! For the singles you're not able to trade for, seek them out at the following outlets:
Lastly, if you have some rares to trade, you can seek out the cards you still need via trading forums.
Starter deck: Battlechargers
How to play
You'll be flipping bots like crazy with this Battlechargers deck! Those piloting this deck for the first time: take note of Raider Runamuck's bot ability. You'll be flipping Raider Runamuck first and foremost, in order to get a free flip for his "bro" Raider Runabout! When you draw Kinetic Intensifier Whips and Kinetic Converters, play them on the "Runabros" before flipping in order to gain their benefits. Try your best to protect Raider Road Hugger until you're in a good position to use his Tap ability. Then, unleash his additional +3 Attack boost on a just-flipped Runabro upgraded with a nice Bold buff due to Kinetic Intensifier Whip! Be sure to look out for Turbo Boosters for consecutive attacks with your Cars.
Replacement cards
Luckily, all of the cards in this starter deck are relatively easy to pick up! You can change some of the quantities of any of the cards in order to fill out any gaps in your 41-card deck. You can add Ready for Actions if you're missing any Turbo Boosters.
Starter Deck: Thunderbee
How to Play
This deck is all about playing multiple Actions per turn! The Thunderbee player should firstly take note of Thundercracker's bot mode ability. There's a large number of methods to play multiple Actions on Thundercracker's attack turn. Bumblebee's alt mode flip should be timed appropriately to provide Thundercracker a massive attack. If done correctly, you can play 6+ Actions in a single turn, providing Thundercracker a gigantic boost!
Replacement cards
New players should note the presence of a card in the deck that is usually on community ban lists: Multi-Mission Gear. This card is included in this list due to its starter deck nature. However, if you need to replace it, you can start by adding another Field Communicator. Additionally, Anticipation Engine may add additional Actions to your turn!
Starter Deck: Timecop
How to Play
We should have called this deck Jean-Claude Van BLAM!! This deck is all about stacking Bold to erase your opponent's team! Send out Major Prowl in car mode first to soak up some damage. Next, Wheeljack swings for the fences with a well-timed Prowl flip and a Weapon in the scrap pile. Be sure to play a Force Field on Wheeljack when he gets exposed. Additionally, when Major Prowl is about to be KO'd, make sure Prowl is in bot mode for a handy repair 3.
Replacement cards
There's a lot of 10 ★ Car options for Major Prowl depending on your existing collection. As a Mercenary option, Lockdown, Bounty Hunter is a solid choice. If you're lucky enough to own him, super rare Bumblebee, Legendary Warrior also shines.
Starter Deck: Stormtrigger
How to Play
Unleash the thunder with this deck! Not only is Raider Ion Storm a strong first attack, he also defends! Flip Flamewar first to ensure your entire team is protected. Use your future flips on Raider Triggerhappy's alt mode to get Weapons into your hand. Your Escape Routes help Raider Triggerhappy flip even more! Don't forget about Raider Triggerhappy's Pierce 4 in bot mode to guarantee damage.
Replacement cards
You can replace your Disruptive Entrances with Marksmanships if you'd like a stronger direct damage variation. Any of your 3x Weapons can be replaced with other Weapons if you'd like more options for your Triggerhappy "toolbox".
Come play with us!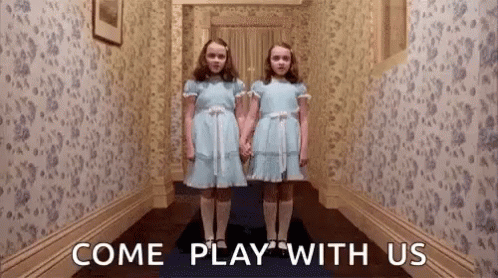 Team Bayformers hopes these starter decks will help all new players get started with the game! If you're looking for additional places to play, find us online! The Team Bayformers Discord hosts events and plays games over webcam and TableTop Simulator. Plus, we're a helpful crew, always willing to help out with questions and guidance!